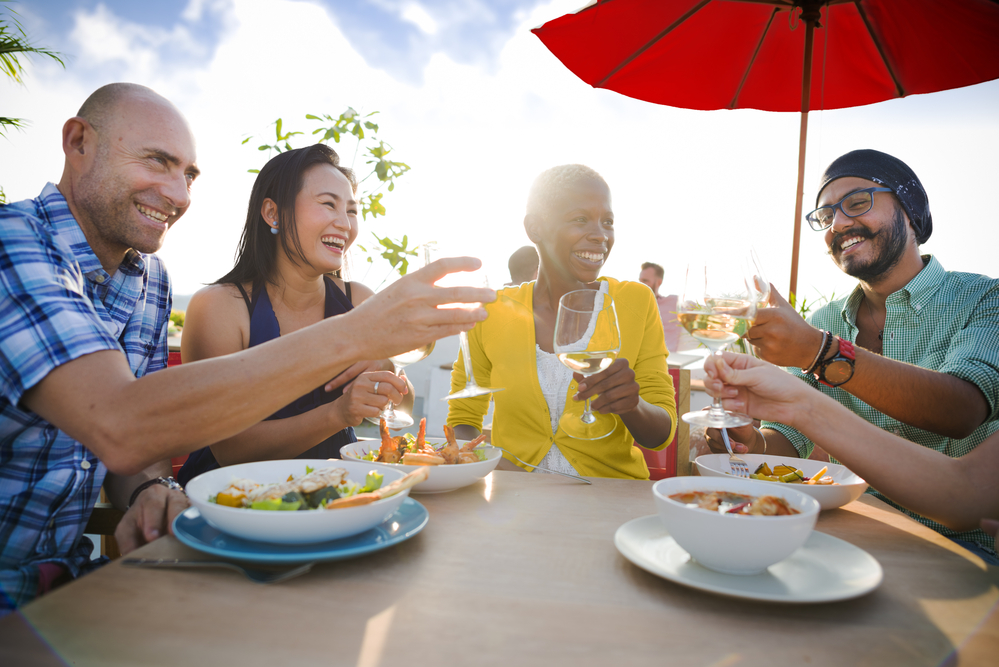 Outdoor Dining with a Dose of History in Exton
Summertime outdoor dining is always something to look forward to—and it's especially valuable these days. There are many restaurants near your ASHBRIDGE Exton apartment that have created outdoor dining space to keep patrons and employees safe, making it a challenge to pick the best spot for your next night out. If you want to get to know the Exton area better—all while enjoying delicious open-air dining—there is one restaurant that can provide all of the above.
Ship Inn, just one mile from your ASHBRIDGE Exton apartment, dates to the late 1700s, a testament to the public houses that once populated all of Lancaster Turnpike, then one of the only avenues connecting Philadelphia and points west. Known as a tavern throughout the 18th and 19th centuries, the Ship Inn catered to upper-class stagecoach travelers—and now it's open to all, attracting a diverse collection of diners and drinkers from throughout the region who may come for the history but stay for the food and ambiance.
The inn is the spot to go when you want to treat yourself (or impress your date)—and we could all use a bit of a treat after the last few months! The dinner menu is heavy on steaks and seafood: parmesan crusted flounder, crab cakes, filet, pork loin chops and much more. Round your meal out with some apps, including local faves like the Kennett mushroom soup or the crispy calamari. If you save room for dessert, you can dive into homemade apple pie or chocolate cake to really enhance that old-timey feel. The drinks selection offers something for everyone, with dozens of international wines, as well as plenty of options for beer drinkers.
The outdoor patio is the prime spot to enjoy your meal, with eye-catching views of the grounds and the main house. And once businesses are all back up and running, make sure to take your next meal inside to appreciate the artistry, architecture and history that abounds in the Ship Inn.
693 E. Lincoln Highway
Exton, PA 19341
610363-7200
BACK TO BLOG