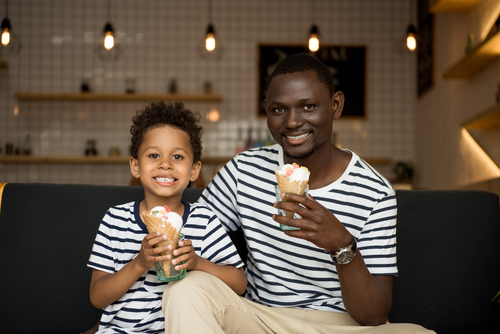 Cool Off and Chill Out at this Local Ice Cream Shop
The dog days of summer are here! Summer 2020 is shaping up to be a bit different than most, with vacation spots closed and restrictions on many of our favorite summer hangouts. If you find yourself hanging around Exton looking for a way to beat the heat while still getting out and about for some much-needed change of scenery, take it back to childhood with a trip out for ice cream.
Maggie Moo's is a popular ice cream spot right near your ASHBRIDGE apartment. The longtime local shop opened in a new location this summer, so you can enjoy all the sweet treats it offers while also taking in the brand-new digs. With the reopening came the menu addition of fresh-baked cookies—a perfect complement to your frozen favorites.
No matter your taste in ice cream, you can find something to excite the taste buds at Maggie Moo's. The shop changes its ice cream flavors daily, and usually offers more than two-dozen options. These aren't your run-of-the-mill chocolate and vanilla selections, either: Get adventurous with key lime, pink bubblegum, salted caramel cake, very yellow marshmallow and many more. Maggie Moo's offers ice cream, yogurt and sorbet and makes the treats in-house in small batches—so you know it's fresh! And, as always, top your treat with unlimited mix-ins, which are just as out-of-the-box as the flavors: candies of all varieties, fresh fruit, sauces and cakes.
While the shop is known for its ice cream, it also sells a wide variety of special occasion items, such as cakes, ice cream desserts, mini cakes and much more. So if you're having a socially distant reunion with some friends this summer and want to add a little more sweetness to it, Maggie Moo's can deliver.
It's tempting to hide out in the air condition of your ASHBRIDGE apartment, but with all the tasty temptations that Exton offers, chilling out can also mean getting out and enjoying the exciting offerings of our neighborhood.
137 W. Lincoln Highway
Exton, PA 19341
484-872-8236
BACK TO BLOG