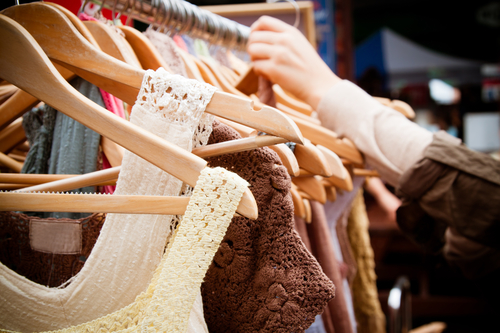 Where to Shop in Exton for Sweater Weather Season
A fall chill is in the air and that means one thing: sweater weather! While there may not be as many fall festivals and fire pit gatherings as we usually see around this time of year, there's still plenty of reason to treat yourself to some new fall threads. It's been a tough year for everyone and some retail therapy is always a great way to burn off stress and reward yourself. There are lots of options right near your ASHBRIDGE Exton apartment where you can grab sweaters and much more.
If you're looking for a new look for less this fall, check out Style Encore. The consignment shop, located two miles from your ASHBRIDGE Exton apartment, resells gently used apparel and accessories from all the top brands: J. Crew, Louis Vuitton, Gucci, Burberry and hundreds more. Sweaters are just the tip of the iceberg at this shop, which offers everything from denim to jackets to business wear to athletic wear. Purses, boots, jewelry, hats and scarves are the perfect accent to any new fall outfit.
The shop recently added more than 1,000 new fall and winter items, so now is the time to shop. And all throughout this month, Style Encore is holding special sales on select items. On Nov. 14, it will unveil a new collection of Lilly Pulitzer items, while the following week will include a rollout of merchandise from Anthropologie. On Black Friday, catch deep discounts on Lulu Lemon and Athleta pieces and come back the next day for the shop's Small Business Saturday sales, which include $1 clearance items.
This fall may not feel the same as it always does, but the feeling of some comfy, new additions to your wardrobe will be just as exciting!
187 W. Lincoln Highway
Exton, PA 19341
763-520-8500
BACK TO BLOG