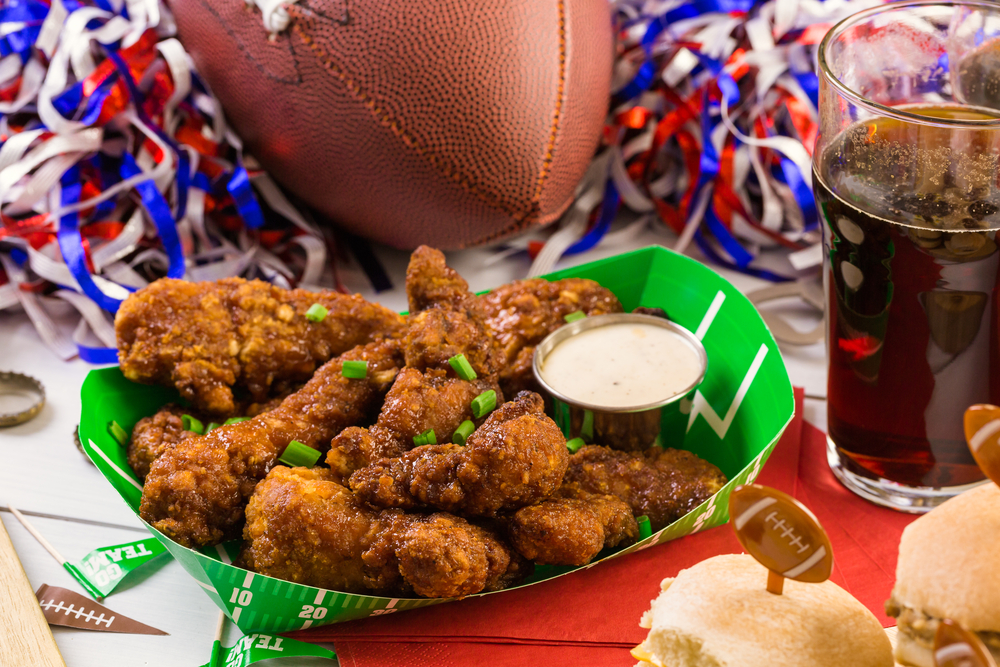 How to Celebrate the Super Bowl at ASHBRIDGE
For football fans, the biggest day of the year is almost here! Super Bowl Sunday is slated for Feb. 7 and, while the in-person crowd will likely be smaller than usual, it's still set to be a blockbuster TV event—that you can enjoy right from your ASHBRIDGE Exton apartment, with some help from the local food and drink scene! The Eagles may have had a disappointing season but that doesn't mean you can't still chow down, drink up and enjoy the show.
A great way to safely do that this year is by carrying out your favorite Super Bowl snacks and sips and parking it right on the couch of your ASHBRIDGE Exton apartment! To recreate that all-important Super Bowl menu, swing by The Pour House. The restaurant is popular with sports enthusiasts for its many TVs that are always tuned to the big games, along with its extensive menus full of your favorite pub grub selections. The Pour House has limited indoor and outdoor seating, but if you'd rather watch the Super Bowl from the comfort of your own ASHBRIDGE Exton apartment, you can grab some takeout and get back before game time, as the eatery is only a half-mile from home.
The Super Bowl is the perfect opportunity for shareable snacks, and The Pour House takes your favorite apps and kicks them up a notch: spicy shrimp, crab dip made with three different cheeses, short rib cheese fries, deviled eggs, goat cheese fritters and much more. Wings are a must for any Super Bowl viewing, and The Pour House's offerings come smothered in classic hot sauce, sweet and spicy or house-made Porter barbecue. Flatbreads, tacos, burgers and other handhelds also make great additions to a Super Bowl party.
So, pick your favorite team, get your order in and get ready for a Super Bowl celebration to remember!
116 N. Pottstown Pike
Exton, PA 19341
BACK TO BLOG