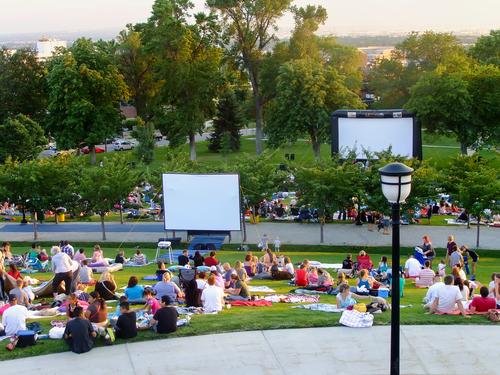 Arts & Culture Right Near Your ASHBRIDGE Home
Most of our social calendars over the last year have been pretty lacking when it comes to exciting arts and cultural offerings. With theaters and venues closed, and concerts and shows sidelined by the pandemic, entertainment was likely little more than Netflix on the couch of your ASHBRIDGE Exton apartment. But now, as things slowly get back to normal, the arts and culture events in the area are also starting to heat up—just in time for summer!
One of the most popular theatrical venues in the region, People's Light in nearby Malvern, 15 minutes from your ASHBRIDGE Exton apartment, has a full roster of events this summer. All activities are outdoor so you can feel safe and secure—and soak up the sunshine—all while taking in the sights and sounds of summer.
The Drive-In Concert Series offers some of the region's best talent in open-air settings, with several different musicians featured monthly. From Ali Awan and the John Byrne Band this month to Orrin Evans and Jill Sobule next, the series includes musical events for listeners of all tastes. And, pre-order seasonal snacks and drinks from the theater restaurant to enjoy during the shows.
Folk Weekend is set to be one of July's biggest events. On July 24 and 25, enjoy six different bands across two stages. Snag Folk Weekend passes to get tickets to two more drive-in concerts and another show at the venue's new outdoor stage, so you get more music for less money.
The Farmhouse: The theater's on-site restaurant features al fresco dining Thursdays through Sundays, with a summer-inspired menu full of fruity drinks and seasonal selections, along with performances by local singer-songwriters.
If you have kids in your life, check out SummerBLAST, an outdoor summer theater program for students aged 7-18 that explores music, dance, acting and more.
39 Conestoga Road
Malvern, PA 19355
610-644-3500
BACK TO BLOG