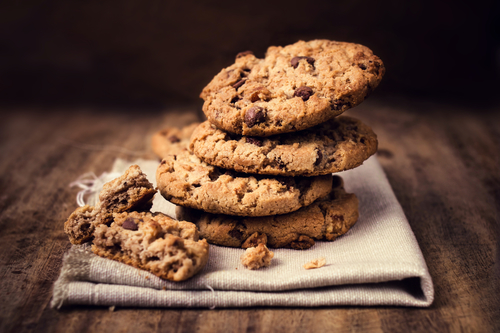 Living in Exton Just Got Even Sweeter
If you have a sweet tooth, there are plenty of ways to get your sugar fix right near your ASHBRIDGE Exton apartment. From mom and pop ice cream shops to big name water ice chains and everything in between, the area is home to lots of culinary creativity sure to hit the right spot. And now, that lineup has gotten even more exciting, with one of the region's most popular cookie sellers now calling Exton home.
Philly-based Insomnia Cookies—known for its warm treats and late-night hours—recently opened a new location in Exton, marking its 200th store opening nationwide. If you haven't tried one of the other locations in our area, now is a perfect time to put Insomnia Cookies on your must-visit list, especially since it's only five minutes from your Ashbridge Exton apartment.
The Exton location is already shaping up to stand out for a number of reasons. It is the very first Insomnia Cookies bakery to offer outdoor seating—so you can grab your treats and head outdoors to indulge while you people watch and enjoy the sights and sounds of Exton. While you're out there, make sure to grab some selfies with the building's cookie-centric mural, painted by a recent West Chester grad. The local shop is also one of the locations to offer ice cream in addition to the cookies—whether you're in the mood for a regular old scoop or want to get adventurous with create your own cookie sandwiches or cobbler and ice cream, Insomnia Cookies will deliver.
But the cookie lineup is what the store is really known for! From classic chocolate chip to snickerdoodle to white chocolate macadamia, enjoy all of your favorites—made even better as they're served up warm! Insomnia also offers a range of even more exciting flavors, like orange creamsicle, double chocolate mint and blueberry foster, along with a good selection of vegan options. And best yet, they deliver until 3 a.m.!
So, save room for dessert and head to Exton's newest bakery for a sweet ending to summer!
349 E. Lincoln Highway
Exton, PA 19341
484-657-7272
BACK TO BLOG