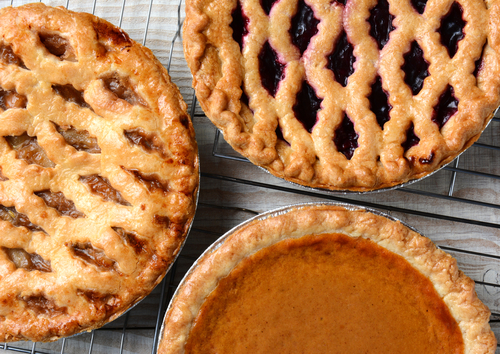 Where to Get Pies for Thanksgiving in Exton
It's hard to find a group of people to agree on one thing (let alone a family!) but if there's one thing we all love about Thanksgiving – it's the pie. Vegans, meat lovers and sweet tooths align for America's favorite dessert, a warm apple pie after a Thanksgiving meal.
Whether your family is a pumpkin, pecan or lemon meringue fan, there's a local Exton bakery to get your favorite for the family feast. You can get one of these local bakeries delivered to your ASHBRIDGE apartment, or take a short trip away to this local pie shops.
And of course, you always have the option to use your state-of-the-art kitchen in your ASHBRIDGE apartment for your own pie perfection!
Bakers of Buffington – One of the top destinations in Chester County for pies is Bakers of Buffington located in Downingtown about 10 minutes from your ASHBRIDGE apartment. In business since 1987, Bakers of Buffington is mostly known for their special occasion cakes, however, their specialty pies are all the rage this time of year.
131 E. Lancaster Ave.
Downingtown, PA 1933
BACK TO BLOG