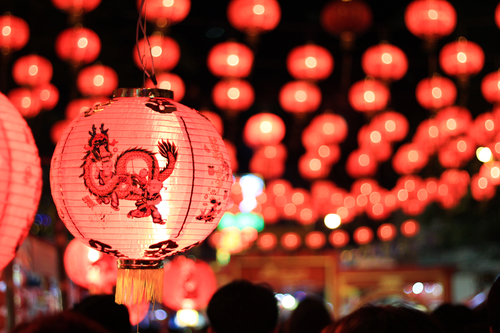 Celebrating the Lunar New Year in Exton
The Lunar New Year is celebrated by billions of people throughout the world every February, and every year the thousands of Asian Americans living here in Pennsylvania celebrate as well with colorful parades, fireworks and of course – lots of good food. You can find a list of locations throughout Philadelphia that will be performing lion dances and fireworks in this article. However, if you want to keep your celebration a bit more low-key and closer to home, we recommend you try one of our neighborhood Asian restaurants that are celebrating the holiday this coming month.

While Chinese take-out, dim sum, pho and other Asian delicacies are standard dinners for most Americans, make your meal a little special this week for the Lunar Near Year at this local Chinese restaurant.
Mama Wong – If you want to feel like you're part of a Chinese family this Lunar New Year, we can think of no better restaurant than Mama Wong.
Straight from their website " When we are traveling the world tasting different cuisines and delicacies, what we always end up missing the most is our mom's homemade dishes: a bowl of noodle, a few dumplings, or a cup of soup. We never realize how special they were until we are far away and craving for the taste of home. Mom's dishes are always made with love and the best ingredients. The taste of the mom's cooking always holds a special place in everyone's heart."
We love this local Exton restaurant, which is less than ten minutes from your ASHBRIDGE apartment, not only for it's good food but for it's fun interior. With Chinese lanterns hanging from the ceilings year-round, we can't wait to see how they decorate for the Year of the Tiger.
Mama Wong , 268 Eagleview Blvd, Exton, PA 19341
BACK TO BLOG