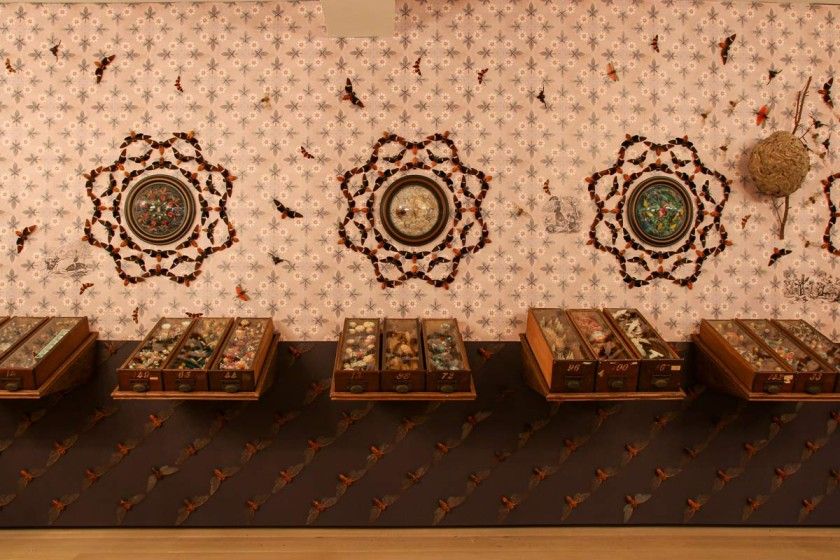 Fragile Earth at The Brandywine and More Things to Do Within 30 Minutes of Ashbridge
When you live at Ashbridge in Exton, PA, you are within 30 minutes of just about anything one could imagine. From a new art exhibit at The Brandywine River Museum to the annual holiday show at Longwood Gardens, there's lots to do indoors and outside this November 2022 near Ashbridge.
Fragile Earth At Brandywine River Museum
When you live at Ashbridge, you are less than 30 minutes from one of our area's greatest museums. The Brandywine River Museum in Chadds Ford  showcases the work of the Wyeth's, N.C., Andrew, and Jamie Wyeth. But this season, the museum is celebrating a new exhibit, Fragile Earth: The Naturalist Impulse in Contemporary Art.
If you are creeped out by bugs, this might be the best exhibit for you since the exhibit includes an entire room of diorama-like boxes with different scenes. 
From the curator: "These artists were selected for the profound message their works convey about environmental conservation. They transform natural and non-traditional materials, like insects and found debris, into art in order to make visible the human role in global climate change, and to reveal how our daily choices may endanger our planet's future." Learn more about Fragile Earth at Brandywine River Museum.
Longwood Gardens: The Art of Christmas
Living at Ashbridge means you are also less than 30 minutes from this winter's biggest attraction. Families as far as Delaware, New Jersey, and New York will travel to see the annual holiday show at Longwood Gardens. This year's show, The Art of Christmas, is not only a feast for the eyes but an experience for the senses as you walk through floating floral designs and extraordinary displays created by Longwood's horticulture artists. The Art of Christmas kicks off Nov. 18 and runs through Jan. 8. Learn more about The Art of Christmas.
Support Local Artisans: Eagleview Farmers Market
While this last one may not be as big as Located at Eagleview Town Center Tree Grove, across from Suburban Restaurant is Eagleview Farmers Market. Open every Thursday from 3 p.m. to 6:30 p.m., stop in for fresh produce, meats and poultry, as well as a wide variety of baked goods and local delicacies and crafts produced by local vendors. Learn more about Eagleview Farmers Market.
BACK TO BLOG