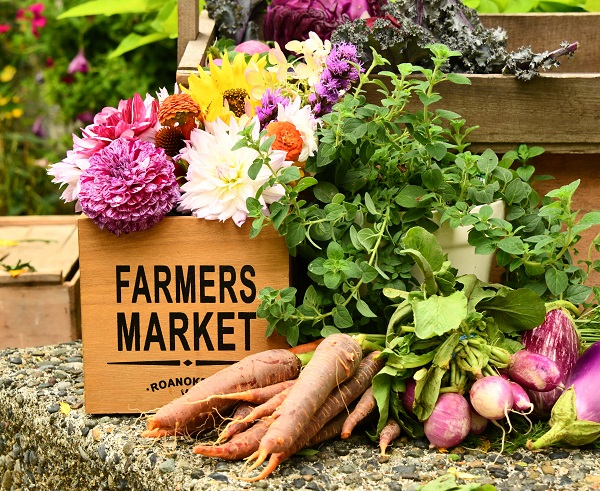 Shop Local at Chester County Farmers Markets Near Ashbridge
If you're interested in shopping for the freshest foods while supporting local businesses, you've come to the right place. Here are three local farmers markets to shop in Chester County.
West Chester Growers Market
Where: N. Church and W. Chestnut streets, West Chester
When: Jan. – April – 1st, 3rd & 5th Saturdays: 10AM – Noon
May – Dec. – Every Saturday: 9AM – 1 PM

Delivering fresh produce, meats, cheeses, breads, and other foods to local shoppers in downtown West Chester since 1995, the West Chester Growers Market is a great way to support local farmers, artisans, bakers and growers on a Saturday morning. Stop by to shop or simply stroll through the market on your way to visit other shows in the downtown area. Learn more about West Chester Growers Market.
Eagleview Farmers Market
Where: 565 Wellington Square, Exton
When: Every first and third Thursday from 11 a.m. to 1 p.m.

Located at Eagleview Town Center Tree Grove, across from Suburban Restaurant is Eagleview Farmers Market. Open every first and third Thursday from 11 a.m. to 1 p.m., stop by for fresh produce, meats and poultry, as well as a wide variety of baked goods and local delicacies and crafts produced by local vendors. Learn more about Eagleview Farmers Market.
Downingtown Farmers Market
Where: Kerr Park,1 Park Lane, Downingtown
When: Every second and fourth Saturday

Connecting local shoppers with local farmers, artisans, bakers, and crafters, Downingtown Farmers Market is open every second and fourth Saturday of the month. Featuring vendors offering everything from beer to produce, unique gifts, and more, stop by for "good food, good people." Learn more about Downingtown Farmers Market.
BACK TO BLOG